Furnishing an Airbnb business can be a fun and rewarding experience, but it's important to ensure you have the right supplies before getting started. Here are some tips on what to buy to help get your new business off the ground.
This Airbnb furnishing checklist will help you make your property a hit.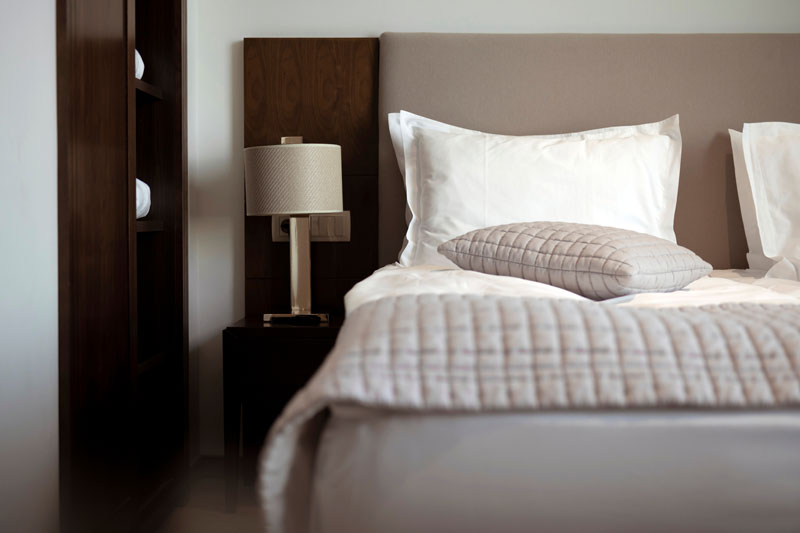 Furnishing an Airbnb Bedroom
When furnishing your Airbnb bedroom, there are a few key pieces of furniture that you will need to make your guests comfortable. Here is a checklist of what you will need to furnish your Airbnb bedroom:
A bed: This is the most important furniture in your Airbnb bedroom. You will need to choose a comfortable bed with enough space for your guests to sleep comfortably.
A dresser: A dresser is essential for storing your guests' belongings while staying with you. Make sure to choose a dresser that is large enough to accommodate all of your guests' belongings.
A nightstand: A nightstand is a great way to provide your guests with a place to put their belongings while sleeping. Choose a nightstand that has enough storage space for your guests' things.
An alarm clock: An alarm clock is a must-have in any Airbnb bedroom so guests can wake up on time. Choose an alarm clock that is easy to use and has all the features your guests will need.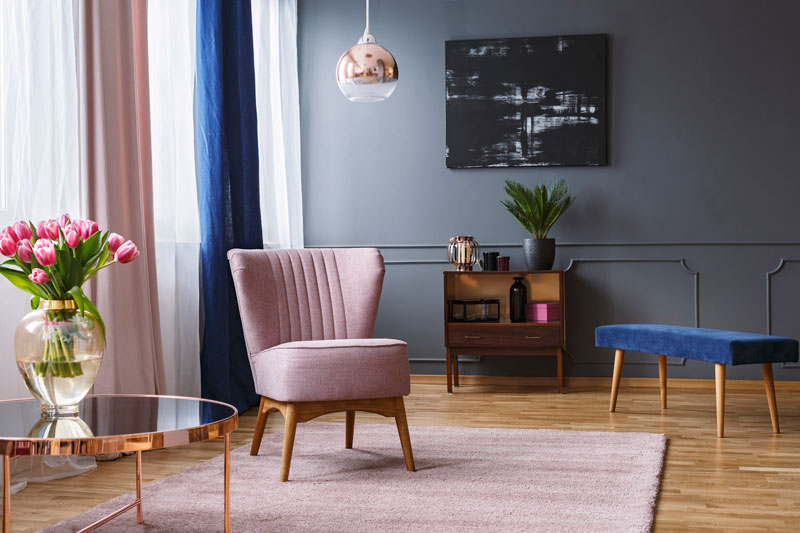 Furnishing an Airbnb Living Area
Your living area is one of the most critical spaces in your home – it's where you relax, entertain, and spend quality time with loved ones. Whether you're furnishing a new home or simply updating your current furniture, here is a checklist of must-have items for your living room:
A comfortable sofa and chairs: This is the foundation of your living room furniture. Make sure to choose a style and material you love that will stand the test of time.
A coffee table: This piece adds functionality and style to your living room. Choose one that fits the overall aesthetic of your space.
End tables: These are perfect for holding lamps or displaying décor. Choose the ones that complement your coffee table and sofa.
A rug: Rugs help define the space and add an extra comfort layer. Choose a size and style that works well with your furniture arrangement.
Décor: Add personal touches to your living room with artwork, photos, plants, and more. Choose pieces that reflect your personality and make you feel at home.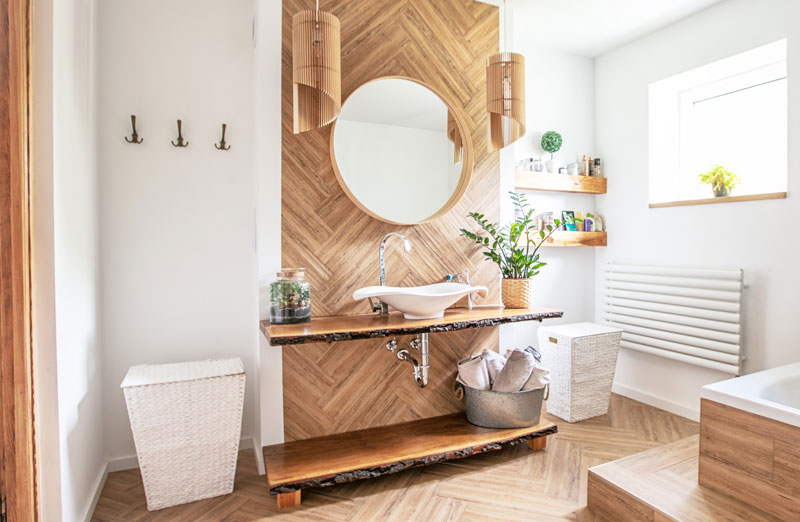 Furnishing an Airbnb Bathroom
Bathroom decor can set the tone for your entire Airbnb rental. Whether you want a chic and modern space or a more traditional and homey atmosphere, your bathroom should reflect your overall style. Here are some tips for furnishing your Airbnb bathroom:
Start with the basics: Toilet, sink, shower, and bathtub. Ensure these essential pieces are in good condition and clean before guests arrive.
Add some personal touches: Hang artwork, add a few plants or display photos of your travels.
Choose quality items: Towels, bedding, and other linens that will make your guests feel pampered. Invest in good-quality toiletries to complete the experience.
Think about storage when selecting furniture for the bathroom. Guests will need somewhere to put their belongings while they use the space. A well-organized bathroom will help them feel more at ease during their stay.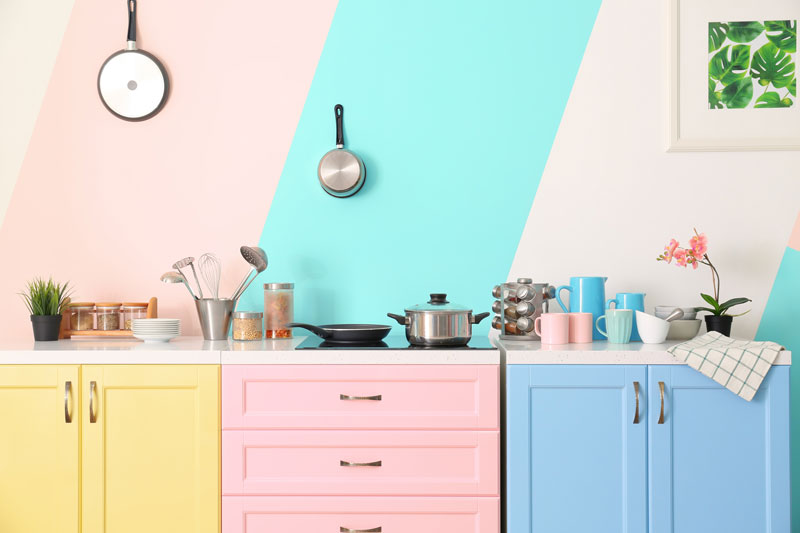 Furnishing an Airbnb Kitchen
The kitchen is one of the most important rooms to consider when furnishing your Airbnb rental. Your guests will likely spend a lot of time in the kitchen, so you want to ensure it is both functional and comfortable. Here is a checklist of items to consider when furnishing your Airbnb kitchen:
Appliances: You will need all the basic appliances in your kitchen, including a stove, oven, refrigerator, and dishwasher. If you have space, consider including a microwave and coffee maker.
Cookware and dishes: Be sure to stock your kitchen with all the dishes your guests need, including pots, pans, plates, bowls, silverware, and glasses.
Storage: Make sure there is plenty of storage space in your kitchen for your guests to store their food and belongings. This includes cabinets, pantry space, and a small chest freezer.
Decor: Remember to add personal touches to your kitchen with decorative items like pictures or paintings.
Travel Items
Whether you're a first-time Airbnb host or have been doing it for a while, it's always helpful to have a checklist of travel items to ensure your guests have a comfortable stay. Here are some essential travel items to consider stocking in your Airbnb:
Towels: Guests will appreciate having fresh towels during their stay. Be sure to include both bath and hand towels.
Toiletries: While many guests bring their toiletries, it's always nice to have some basics on hand in case they forget something. Soap, shampoo, and conditioner are essential. You should also provide body lotion, mouthwash, and toothpaste.
Coffee and tea: A good selection of coffee and tea is always appreciated by guests. Be sure to include a variety of both caffeinated and decaffeinated options.
Snacks: Having some snacks on hand is always a good idea, especially if your guests arrive late at night or early in the morning. Non-perishable items like granola bars or trail mix are perfect.
First aid kit: A small kit is always a good idea, just in case your guests need bandages or antiseptic cream.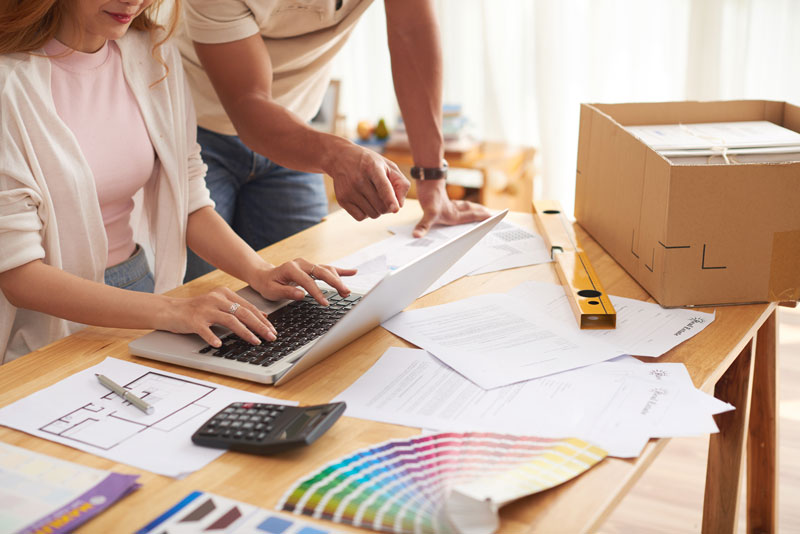 How much does it take to furnish an Airbnb?
The cost of furnishing an Airbnb will vary depending on the property's size, style, and location. It can range anywhere from $2000 to $10,000 or more. You'll want to consider all necessary furniture pieces, decorative accessories, bedding, kitchenware and appliances, cleaning supplies, and any other essentials you need for your business. A typical 2-bedroom property or apartment can be furnished for under $5000. A regular-sized living room can be furnished for under $1500. Furnishing a bedroom requires around $500.
Tips for furnishing your Airbnb
Choose furniture that is both comfortable and stylish. Your guests should feel like they can relax in your space, so choose inviting and comfortable furniture.
Make sure you have adequate storage space. Your guests will need somewhere to put their belongings while staying with you, so ensure you have enough storage space in your room.
Add personal touches to your space. Give your room a unique flair by adding personal touches like photos, art, or memorabilia. This will help your guests feel more at home in your space.
Conclusion
Furnishing an Airbnb can be daunting, but with the proper knowledge and checklist, it doesn't have to be. Start by determining your furniture needs based on the size of your property. Then choose pieces that fit both your style preferences and guest needs. Remember to stock up on essential travel items like towels, toiletries, and snacks to ensure your guests have a comfortable stay.