In the bustling world of Airbnb hosting, the look and feel of a property play pivotal roles in attracting potential guests. High-quality photos showcasing a beautifully furnished space can significantly amplify bookings. As the adage goes, "First impressions last." Hence, selecting the right furniture package is crucial for hosts aiming to transform their rentals into sought-after listings.
Understanding Airbnb Furniture Packages
Airbnb furniture packages simplify the process of furnishing a rental by providing coordinated sets of furniture and decor. These are curated specifically for hosts, emphasising elements of design, durability, and guest comfort. They offer a turnkey solution, ensuring properties are guest-ready and stylishly presented.
Benefits of Opting for Furniture Packages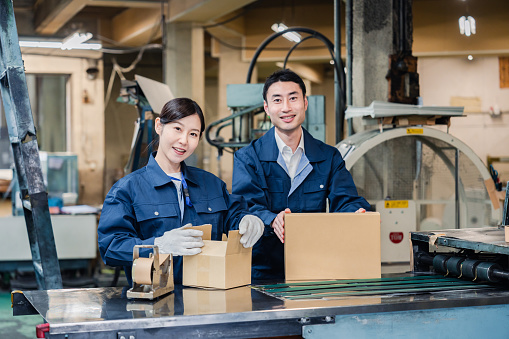 Cohesiveness and Style
Furniture packages deliver a unified design theme, resulting in an aesthetic consistency throughout the property. This not only elevates the visual appeal but also portrays professionalism.
Time and Cost Efficiency
Choosing a furniture package can alleviate the daunting task of individual selection and procurement. Besides time-saving, hosts often enjoy economic advantages through bundled pricing.
Durability for High Turnover
These packages cater to the unique demands of short-term rentals, emphasising durability. Sturdy furniture designed for frequent use ensures longevity and fewer maintenance concerns.
Top Furniture Packages for Airbnb Hosts
1. The Urban Contemporary Suite
Perfectly suited for apartments or rentals in bustling urban landscapes, this suite exudes modern flair. Incorporating sleek lines, metal accents, and minimalist furniture pieces, it creates an ambiance of sophistication. Think chrome light fixtures, abstract wall art, and modular furnishings that optimise space without sacrificing style. Ideal for younger renters or those visiting for business, this suite resonates with those accustomed to the dynamic rhythm of city life.
2. The Coastal Retreat Collection
Imagine the serenity of the ocean waves and the warm touch of the sand; this collection aims to transport its occupants straight to the seaside. Furnishings in washed-out blues and whites, accented with nautical-themed decor, set the mood. Key pieces include wicker or rattan seating, beach-themed artworks, and ocean-inspired colour palettes. Properties with natural light and airy spaces can benefit immensely from this coastal infusion.
3. The Rustic Haven Set
Perfect for mountain lodges, forest cabins, or any property surrounded by nature, this set embodies warmth and cosiness. Key pieces might include wooden rocking chairs, sturdy dining tables with bench seating, and soft, woven area rugs. Antler decor, faux fur throws, and lantern-style lighting can further elevate the rustic aesthetic. Guests seeking an escape from the urban jungle will find solace in this nature-inspired haven.
4. The Luxe Elegance Ensemble
Transform your rental into a luxurious sanctuary. This ensemble focuses on upscale, polished design—velvet upholstery, gold or brass accents, and ornate decorative pieces take centre stage. Marble countertops, gilded mirrors, and statement chandeliers can provide the opulence guests seeking a lavish stay desire. This package is tailored to impress and offers a taste of the high life.
5. The Minimalist Module
A breath of fresh air in today's chaotic world, this module speaks to the heart of those who value decluttered spaces. Using a monochromatic colour scheme interspersed with subtle colour pops, the design focuses on function over frills. Clean lines, space-efficient furniture, and a lack of unnecessary decor allow the property's inherent beauty to shine. Guests seeking tranquillity and simplicity will be drawn to this Zen-inspired environment.
6. The Bohemian Bliss Collection
An explosion of colour, patterns, and textures, this collection is for the vibrant at heart. Incorporating elements from different cultures, it's a melting pot of creativity. Persian rugs, Moroccan lanterns, macramé wall hangings, and mismatched colourful cushions are staples in this eclectic theme. Properties with an artistic edge or those situated in creative hubs can truly shine with this setup.
7. The Classic Comfort Set
Drawing from designs that have stood the test of time, this set is all about universal appeal. Featuring tufted sofas, wingback chairs, and wooden coffee tables with carved details, it beckons guests to sit back and relax. Palettes are often muted, with beiges, browns, and soft creams dominating. Ideal for family homes or rentals in historic districts, this set aims to create a familiar and welcoming ambiance.
Customization: The Key to Stand Out
While standardised packages provide ease and efficiency, a dash of personalization can make a property truly unique. Introducing personal items, local crafts, or thematic elements can elevate the guest experience by offering something distinctive.
The Environment Factor: Sustainable Furniture Choices
Eco-consciousness is steadily rising in popularity. Sustainable furniture packages, crafted from renewable resources and using environmentally-friendly processes, appeal to the modern, green traveller. By choosing such packages, hosts not only contribute to sustainability but also cater to a growing market segment.
Tips for Making the Most of Your Furniture Package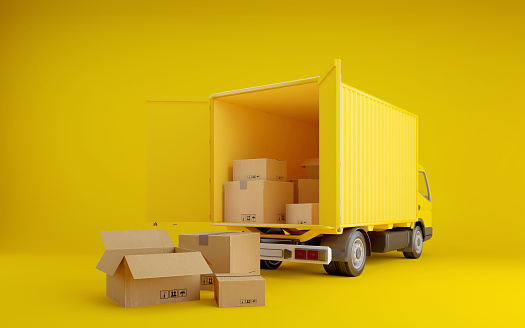 Space Utilisation
Adopt furniture with multiple utilities, like beds with storage or nesting tables. Such items optimise space, especially beneficial for compact rentals.
Maintenance Matters
Prioritise materials that promise easy upkeep. Features like stain-resistant upholstery or waterproof finishes can simplify cleaning routines.
Feedback Loop
Guest feedback is invaluable. Regularly gathering their opinions regarding furniture comfort or functionality can guide hosts in future choices or modifications.
Wrapping Up
In the competitive landscape of Airbnb hosting, the right furniture can be a game-changer. While aesthetics are vital, the functionality and durability of furniture items are equally crucial. By investing in a comprehensive furniture package tailored for Airbnb rentals, hosts can elevate their listings, enhance guest experiences, and, in turn, boost their bookings and reviews. As the world of interior design evolves, staying attuned to trends and guest preferences will ensure hosts continue to offer top-notch, stylish, and comfortable accommodations.