Are you an Airbnb host looking for the best coffee maker to help make your guests' stay as enjoyable and memorable as possible? Did you know that over two thirds of Americans drink coffee at least once a day, which is more than tap water. What does this mean for Airbnb hosts?
This means that your Airbnb must have a quality and reliable coffee maker.
It can be difficult to decide which type to choose in the market because so many varieties are available. We've put together a list of the top 5 best coffee makers for Airbnb that are sure to satisfy your guests and provide them with delicious hot coffee.
From sleek espresso machines to classic drip brewers, read on to find the perfect machine for your Airbnb.
Nespresso VertuoPlus Deluxe Coffee and Espresso Maker:
This espresso maker is an excellent choice for coffee lovers looking to make gourmet coffee drinks at home. It brews coffees in five sizes, including Alto and Mug sizes, and two kinds of authentic espresso.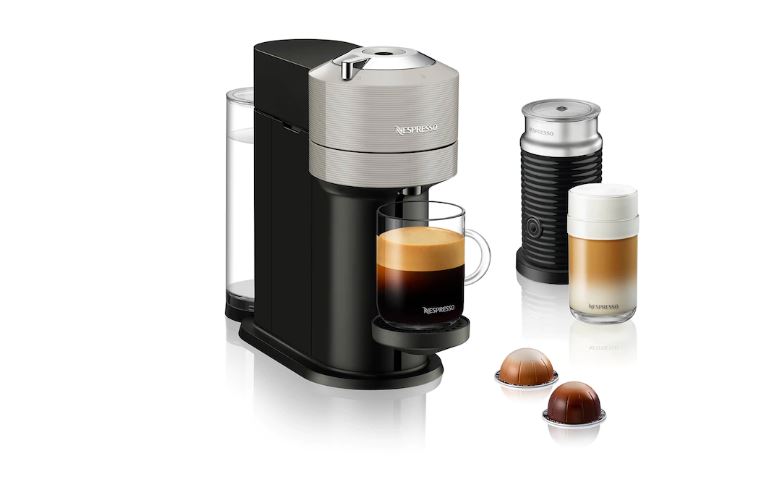 The VertuoPlus also comes with two separate containers for ground coffee and pods, so it can easily accommodate both traditional coffee drinkers and those who prefer convenient pod-based espresso drinks. This sleek and modern machine would be an attractive addition to the kitchen, and guests will surely be impressed with its features. Happy guests mean more five star reviews that will help you rank on top of Airbnb search results.
Hamilton Beach 12 Cup Programmable Coffee Maker:
This classic drip-style brewer is a great choice if you want a reliable all-around machine. It has many customizable features, such as an auto-shutoff and a strength selector, so you can easily adjust it to make the perfect cup of coffee. It also features two separate water reservoirs that allow you to brew several cups at once without having to refill the reservoir each time. So if you need an efficient and reliable coffee maker for your Airbnb, this is worth checking out!
Cuisinart Automatic Burr Grind and Brew Thermal Coffee Maker:
The Cuisinart Automatic Burr Grind and Brew Thermal Coffee Maker is ideal for AirBnB owners who want to ensure their guests experience the perfect cup of coffee. This machine grinds fresh coffee beans efficiently and quickly, filling the room with a heavenly aroma.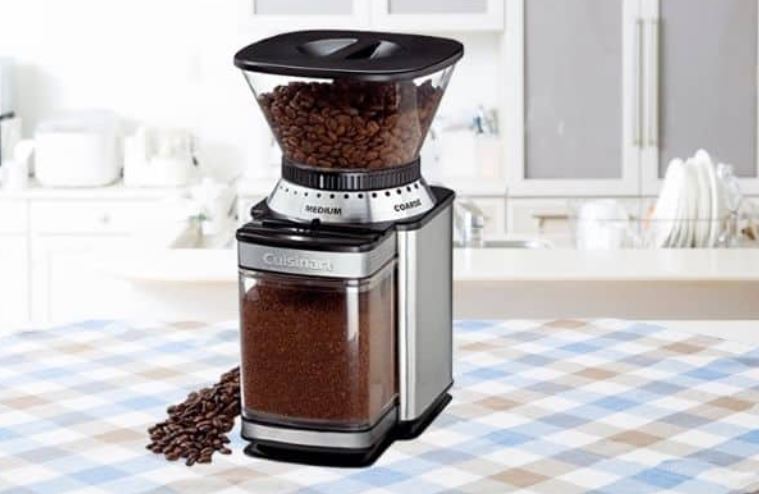 The thermal carafe maintains the temperature at an optimal level, so every cup tastes like it was just brewed. It is easy to use, requiring minimal effort from the user to interact with its interface. Its sleek black color with modern accents adds an extra touch of sophistication.
BLACK+DECKER 12-Cup Thermal Coffee Maker:
If you're looking for the perfect coffee maker in your Airbnb, BLACK+DECKER's 12-Cup Thermal is a great choice. It not only looks sleek and stylish, but it also makes up to 12 cups of delicious coffee. This features easy one-touch operation and allows you to program it ahead of time so that piping hot, freshly brewed coffee awaits your guests when they arrive. Its double-walled thermal carafe keeps coffee hot for hours after brewing. With the handy brew strength selector, you can ensure that your guests can enjoy a mild or strong cup of joe, depending on their preference.
Additionally, the warmer plate helps keep brewed coffee fresh for up to two hours, and its included combination filter/measuring scoop makes it incredibly easy to get the right ratio of grounds to water every time!
Jura A1 Super Automatic Coffee Machine
The Jura A1 Super Automatic Coffee Machine is an amazing choice for any Airbnb. It is designed to ensure the perfect cup of coffee every time with its one-touch operation and multiple settings. It is incredibly user-friendly, brews beverages quickly, and produces up to five different cup sizes. The 9-ounce bean container can also store enough beans for around 15 shots or cups, so your guests will always have a freshly brewed cup.
This coffee maker also comes with a built-in water filter that removes most impurities from the water before use which helps create a rich flavor. With all of these wonderful features, the Jura A1 Super Automatic coffee maker should be on your list when shopping for your Airbnb business!
Conclusion
Finding the perfect coffee maker for your Airbnb can be a daunting task. With so many models and features, narrowing down what's best for you can take time and effort. We've put together the list of the top 5 coffee makers that will meet every guest's needs while adding sophistication and style to your kitchen.
Whether you're looking for an efficient and reliable machine, such as the Cuisinart Automatic Burr Grind and Brew Thermal Coffee Maker, or a luxurious espresso maker like the Jura A1 Super Automatic Coffee Machine, we've got you covered. With these options at your fingertips, you'll surely find the perfect one for your Airbnb business!