Welcome to the Ultimate Guide to Choosing the Best Towels for Airbnb!
Whether you're a seasoned host or just starting out, having quality towels is essential to running a successful Airbnb. Not only do they provide comfort and convenience for your guests, but they can also add an extra layer of luxury and make your property stand out from the rest.
You may not know which towels are best for your Airbnb because there are so many different types available. Therefore, we compiled this guide to help you select the perfect towel for your property! Discover our top picks for Airbnb towels in this article.
Tips For Choosing The Best Towels For Airbnb: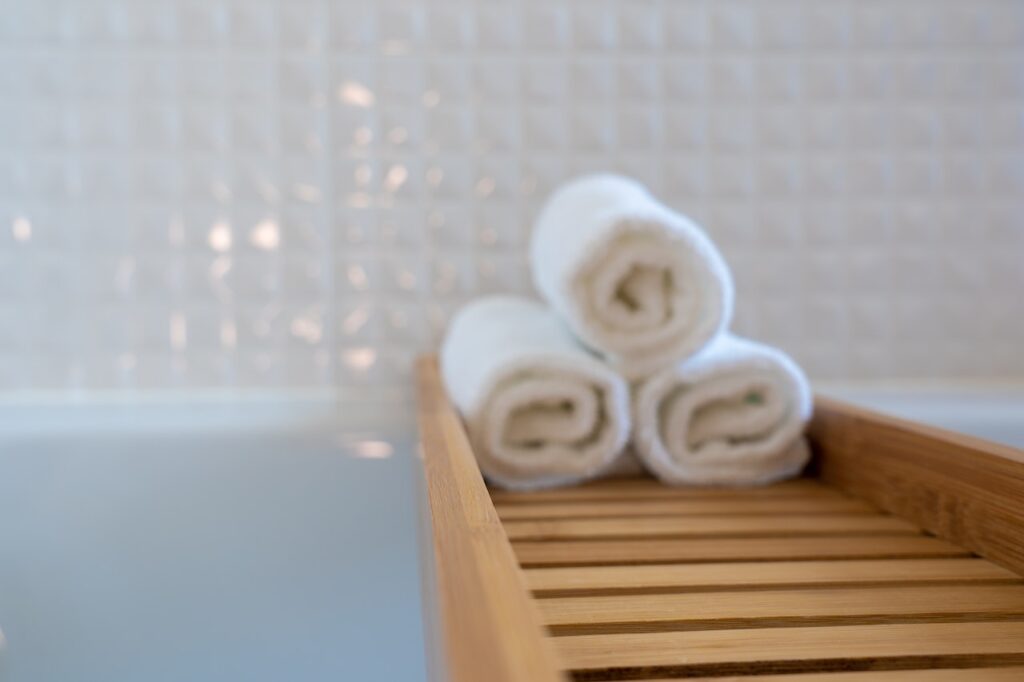 1. Consider Material
When selecting towels for an Airbnb rental, understanding the different materials available can make a significant difference in guest satisfaction. Cotton is a popular choice due to its softness and absorbency, but microfiber towels offer the benefit of drying quickly between uses. If you're looking for something more luxurious, consider using bamboo or linen.
2. Think About Size
When it comes to towels, size does matter! Smaller towels are great for face and hand-washing, while larger bath towels provide a greater coverage area. Consider what your guests will need during their stay and select sizes accordingly.
3. Think About Color & Style
Towels come in a wide range of colours and styles, so take the time to choose something that harmonises with the decor of your Airbnb. Stick to lighter tones for a more classic look or opt for something bolder to make a statement.
4. Opt For Quality Over Quantity
It can be tempting to buy several lower-end towels in an effort to save money; however, investing in quality over quantity is essential when it comes to providing a memorable experience for your guests. Look for high-quality materials that won't pill or fray after repeated washes and use sturdy construction methods like double stitching on the edges.
Our Top Picks For The Best Towels For Airbnb:
We've done our research and rounded up some of the best towels for Airbnb! Here are our top picks:
1. Bambury Luxe Bath Towel:
These thick cotton bath towels are plush and luxurious, perfect for providing comfort and convenience to your guests. They come in a range of colours and are also Oeko-Tex certified, meaning they meet the highest standards for safety and sustainability.
2. Hotel Collection Microfiber Towel Set:
This set of microfiber towels is quick-drying and perfect for busy Airbnb rentals. They're lightweight yet absorbent, making them ideal for guests who are short on time and space.
3. Bloomingdale's Turkish Cotton Towel Set:
These luxurious Turkish cotton towels from Bloomingdale's come with a classic stripe design, perfect for adding an air of sophistication to your Airbnb property.
4. Solaron Cotton Zero Twist Bath Towel Set:
These zero-twist cotton towels are ultra-soft and absorbent. The set includes a variety of sizes, making it easy to provide guests with exactly what they need during their stay.
5. Pinzon Signature Long-Staple Cotton Bath Towel Set:
This set of long-staple cotton towels is perfect for those seeking a luxurious, spa-like experience. The smooth texture and high absorbency make them an ideal choice for Airbnb guests who want the very best.
6. Utopia Luxury Turkish Cotton 6-Piece Set of Hand & Bath Towels:
These plush, absorbent towels are made from 100% Turkish cotton and come in a range of colours. They're perfect for creating a high-end experience for your guests and are also machine-washable for easy upkeep.
7. Mira Cotton Towel Set:
If you're looking for something that combines luxury and affordability, this set from Mira is a great choice. The towels are soft and absorbent, making them comfortable for guests while also being easy to care for.
Tips For Taking Care Of Your Airbnb Towels
Towels require regular maintenance to keep them looking (and feeling) their best! Here are some tips for taking care of your Airbnb towels:
Wash the towels in cold water, as hot water tends to break down the fibres and can cause fading.
Avoid using fabric softeners or harsh detergents, as these can cause fading and damage the fibres.
Hang the towels up to air dry whenever possible, as this will reduce wear and tear on them.
If you do need to use a dryer, make sure it's set to low heat for best results!
To keep colours looking vibrant, try adding a cup of white vinegar during the rinse cycle every few weeks.
Finally, always remember to launder your towels between guests—dirty towels are a surefire way to leave a bad impression!
Conclusion
With so many different types of towels to choose from, it can be hard to decide which ones are best for your Airbnb. Whether you're looking for basic cotton towels or luxurious spa-quality options, there's something out there that will fit your needs and budget. We hope this guide has helped you decide on the best towels for your Airbnb.