Success of an Airbnb listing depends on a lot more than just having great property and some attractive photos. To maximise the potential of your listing, you need to give it visibility in the marketplace.
Here are 8 strategies to increase views on your Airbnb property:
1. Invest in Quality Photos & Video:
When it comes to increasing the visibility of your Airbnb property, one of the most important things you can do is invest in quality photos and video. A picture is worth a thousand words, and in the case of an online listing, a good photo could mean the difference between a potential guest clicking through to your profile or scrolling right past it. Make sure your photos are well-lit and show off your space's best features. If you're not confident in your photography skills, consider hiring a professional to help.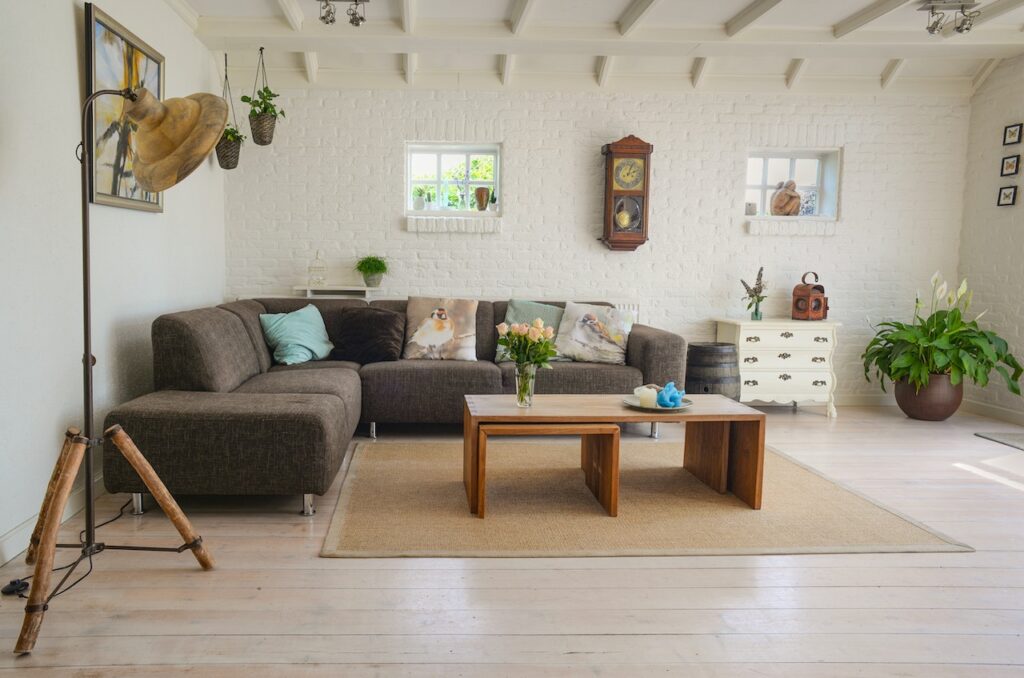 Additionally, creating a video tour of your space can really set your listing apart and give potential guests a better idea of what they can expect during their stay.
2. Spread The Word on Social Media Platforms:
Use your existing social media networks – and create new ones – to share information about your Airbnb listing. Whether it's a post highlighting the amenities available, or some attractive photos of your space, use every platform you can to get the word out. You can also join groups dedicated to Airbnb hosts or travellers and start interacting with them. Ask questions, join conversations, and share interesting content to increase your listing's visibility.
3. Take Advantage of Targeted Ads:
Using targeted ads is a great way to get your listing in front of the right people. Consider running ads on social media platforms like Facebook, Instagram or Twitter and target potential guests based on their interests, location, and more. You can also run ads specifically targeting travellers who are looking to book an Airbnb in a certain city or region.
4. Utilise Airbnb's Algorithm
To get more views on an Airbnb property, it's important to make the most of the platform's algorithm. This means optimising your profile so that it appears higher up in search results. One way to do this is by keeping your calendar up to date – hosts who have recent bookings are more likely to be featured. You should also respond quickly to inquiries and bookings, and maintain an overall high rating and positive reviews. Another key factor is pricing – make sure your rates are competitive and adjust them based on demand. By understanding how Airbnb's algorithm works, you can boost your listing's visibility and attract more guests to your property.
5. Write a Comprehensive Description
When potential guests view your listing, the first thing they'll see is your description. Make sure it's detailed and accurate – you want to give guests a realistic idea of what to expect during their stay. Include information about the amenities available, nearby attractions, transportation options and more. You should also include relevant keywords so that your listing can be easily found through search. Writing a comprehensive description can help to draw in potential guests and increase views on your Airbnb property.
6. Leverage Local Travel Blogs & Publications:
Reach out to local travel blogs and publications, as well as influencers in the area, to see if they'd be interested in featuring your Airbnb property. Even if it's just a small mention or a single photo, getting some extra publicity can go a long way in increasing the visibility of your listing. Additionally, consider hosting special events or offering discounts to build up your profile and attract more guests.
7. Generate Positive Reviews
Generating positive reviews is a surefire way to boost the visibility of your Airbnb property. Satisfied guests are more likely to leave glowing reviews, which in turn attracts other potential guests to your listing. Ensuring a clean and comfortable space, providing local recommendations and amenities, and promptly responding to any inquiries or concerns can all contribute to a positive guest experience. It's also important to establish clear and concise communication beforehand to avoid any misunderstandings. Remember that the success of your Airbnb listing ultimately lies in the hands of your guests, so making their stay as enjoyable as possible can lead to more views, bookings, and ultimately, success.
8. Try Airbnb Experiences
If you want to take your Airbnb listing to the next level, you should consider utilising Airbnb Experiences. This feature allows hosts to offer unique and immersive activities that guests can participate in during their stay. By providing a memorable experience, guests are more likely to leave positive reviews and recommend your listing to others. Not only does this increase visibility on the Airbnb platform, but it also helps to establish your property as a top-rated destination. To get started, brainstorm activities that align with the location and culture of your listing. Whether it's a cooking class, guided tour, or outdoor adventure, Airbnb Experiences can bring your listing to life and attract more views.
Conclusion
By following the steps outlined above, you can create an attractive Airbnb listing that stands out from the competition. With some patience and dedication, you'll soon be on your way to becoming a successful Airbnb host in no time!