Whether you're a seasoned Airbnb host or just starting out, one of the keys to success is safety for you and your guests. The following article offers an in-depth look at the security measures you should consider before hosting any guests. From installing cameras to stocking up on essential items, get the details here and ensure your Airbnb experience is safe!
How to Choose the best security camera for Airbnb?
A security camera is a great way to deter potential burglars and give you peace of mind while your guests stay with you.
There are a few things to consider when choosing a security camera for your Airbnb rental:
– First, consider where you'll want to place the camera. You'll want to ensure it has a clear view of all entry points to your home.
– Second, think about whether you want a wired or wireless camera. Wired cameras are generally more reliable, but wireless cameras are easier to install.
– Finally, decide whether you want a visible or hidden camera. A visible camera may deter potential burglars, but a hidden camera will be less likely to be spotted and tampered with.
Once you've considered all these factors, you can start shopping for the best security camera for your Airbnb rental. We've rounded up some of our top picks below.
Top 5 Best outdoor cameras for Airbnb:
1. Arlo Pro 4:
The Arlo Pro 4 is a reliable security camera that offers indoor and outdoor surveillance with 1080p HD video quality, night vision, two-way audio, weatherproof design, and free cloud storage. It's easy to set up and can be accessed remotely from your smartphone or computer.
2. Nest Cam with Floodlight:
Nest Cam comes with Floodlight with adjustable brightness and sensitivity. This smart security camera features a 4K image sensor with HDR for clear, detailed photos. It has motion, sound detection, and two-way audio to keep you aware of what's happening in your Airbnb when you're away.
3. Blink XT2 Outdoor/Indoor:
The Blink XT2 security camera is another affordable option for Airbnb hosts. It offers 1080p HD video, two-way audio, night vision, and a weatherproof design. The camera is powered by two AA batteries and can last up to two years if used correctly.
4. Yi Home Camera:
This budget-friendly security camera is great for keeping tabs on your Airbnb while you're away. It features a 130° wide-angle lens, two-way audio, motion detection, and night vision.
5. Wyze Cam Outdoor:
The Wyze Cam Outdoor is an affordable option for monitoring your Airbnb. It offers 1080p HD video quality, two-way audio, night vision up to 30 feet, and a weatherproof design. The camera also has motion tagging for customized alerts for specific areas of your property.
How to Install a Security Camera
Here are some tips on how to install a security camera: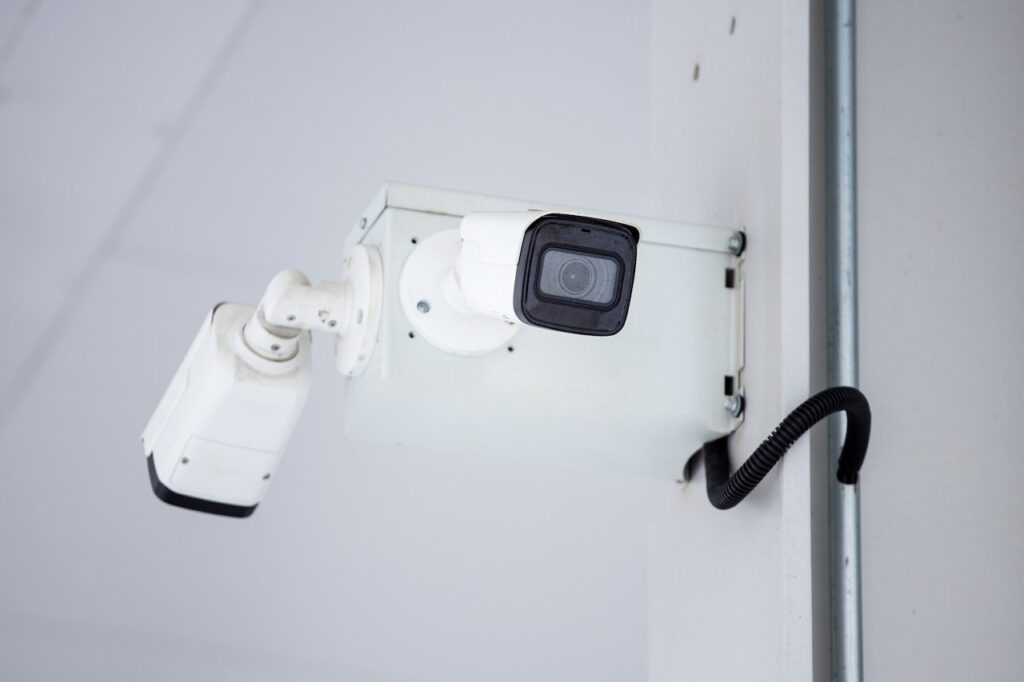 1. Choose the right location for your security camera. You'll want to choose a location that is out of reach of potential burglars and gives you a clear view of your property.
2. Drill holes for your camera's mounting screws. Use a drill bit slightly smaller than the screws so they can be tight in the holes.
3. Attach the mounting bracket to the wall using the screws. Make sure that the bracket is level before tightening the screws.
4. Hang the security camera on the mounting bracket and tighten it. Be careful not to overtighten, as this could damage the camera.
5. Connect the power adapter to the security camera and plug it into an outlet. Once everything is plugged in, you should see a green light indicating that the camera is receiving power.
6 . Configure your security settings according to your needs. You'll be able to set motion detection and recording schedules through your security system's software.
What You Need for the House?
To ensure that your home is secure for Airbnb guests, there are a few things you'll need to do. First, you'll need to ensure that all your valuables are safely stored away. This means putting away any jewelry, important documents, and other valuables that you don't want your guests to have access to.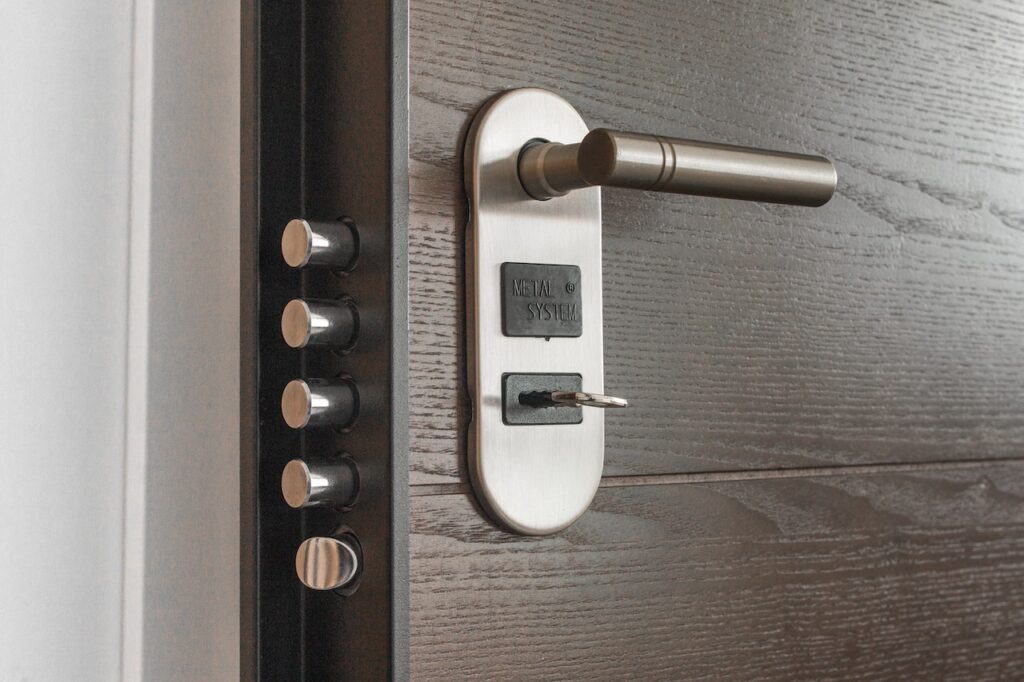 Next, you'll need to take a look at your security system. If you don't have one, now is the time to invest in one. There are many different security systems on the market, so find one that fits your needs and budget. Once you have a security system in place, make sure that it's turned on and working correctly before each guest arrives.
Finally, it's always a good idea to have a friend or family member check on your home while you're away. Having someone stop by now and then will help ensure that everything is running smoothly and that there are no issues with your home while you're gone.
Basic Safety Tips
Assuming you would like tips for securing your home for Airbnb guests:
1. Get to know your guests by communicating with them before their stay. This will help you get a sense of who they are and whether or not they can be trusted.
2. Ensure all valuables are out of sight and put away safely before guests arrive. Keep any medications or other items that could pose a safety risk out of reach.
3. Inspect your home thoroughly before guests arrive to ensure there are no potential hazards. Fix any loose railing, cover up sharp objects, and so on.
4. Provide clear instructions for operating any potentially dangerous appliances or equipment in your home, such as the oven, stovetop, washer/dryer, etc.
5. Have a plan in case of an emergency, such as a fire or break-in attempt. Make sure everyone in your household knows what to do and where to go in case of an evacuation.