If you're an entrepreneur looking to make extra money without investing hundreds or even thousands of dollars upfront, then Airbnb may be the perfect business model for you. In this article, we'll explore how you can start a successful Airbnb business with just $100.
From coming up with a plan to listing your property, find out all the steps you need to take to start your own Airbnb business today!
Start Airbnb with no money: Property Manager
One of the best ways to start an Airbnb business without any investment is to become an Airbnb property manager. As a property manager, you can manage all the legal, practical, and operational aspects of renting out properties on Airbnb.
Research what kind of services are in demand and who your competitors are. Once you have a good understanding of the industry, consider the types of services that you could provide and how you can set yourself apart from other companies. You should also create a business plan to help guide you in the right direction.
Next, assess your resources and create a budget for your business. You will need to invest in equipment and technology, marketing materials and advertising, staff training, and other essentials. Make sure you are properly insured against potential liabilities such as theft or property damage.
Once your business is funded, create an online presence and build your network. Promote your services through social media platforms, blogging, and local advertising. Develop relationships with investors, real estate agents, and relevant professionals to get the word out about your business.
You should also ensure a solid understanding of Airbnb's policies and procedures to provide top-notch customer service. Education is key to property management success. Attend conferences and seminars or read up on industry best practices.
Using Your Vacant Property
If you're looking to start the Airbnb business with just a small amount of money, one option is to use your vacant property. This can be a great way to get started without having to make a significant investment, and it also allows you to get a feel for how the business works before deciding if you want to invest more money into it.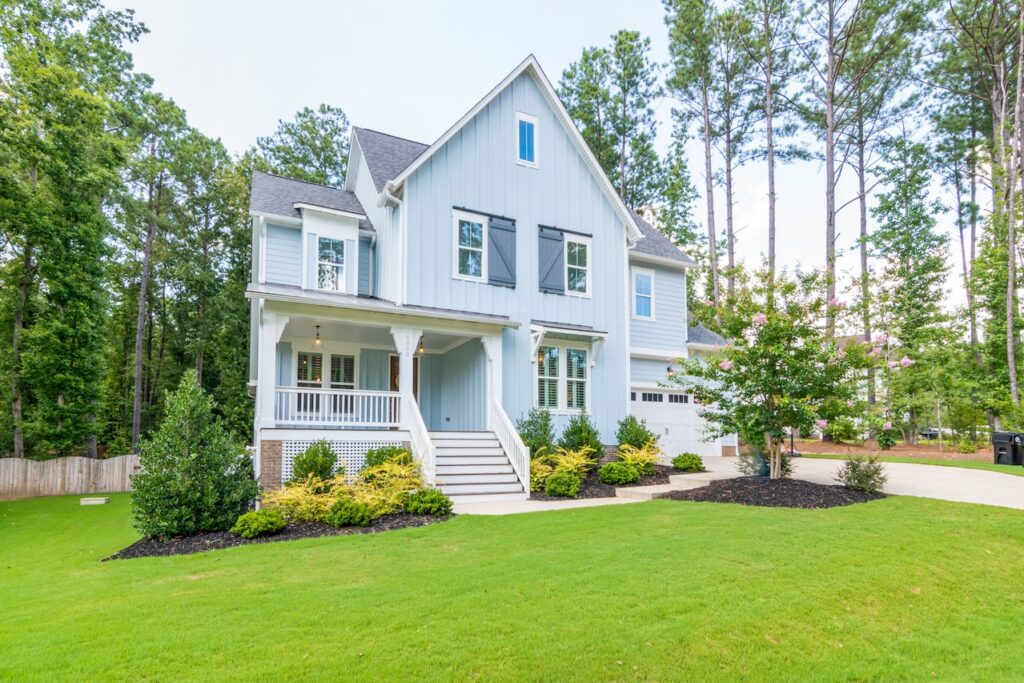 To get started, list your property on Airbnb and start taking bookings. You'll need to provide photos, a description of your property, and set prices and availability. Once you start getting guests, give them a good experience so they'll want to come back and recommend your property to others.
With just a little effort, you can get started in the Airbnb business with your own property and earn extra income.
Airbnb Associate Program
Become an Airbnb affiliate to earn money by referring people to the company's website. Affiliates earn commissions on bookings made through their referral links.
To become an Airbnb associate, sign up for the program here. Once you're approved, you'll be given a unique referral link to share with your friends and family. You'll earn a commission when someone books a stay through your link.
The amount you can earn depends on the country where the booking is made. For example, in the United States, affiliates earn 3% of the total booking value, while in Australia, they earn 5%.
There is no limit to how much you can earn through the Airbnb affiliate program. This could be a great way to generate extra income if you have a large network of friends and family members interested in travel.
Rental Arbitrage
Although it will probably cost a little more than $100 as an investment, it is still much more affordable than buying a rental property.
Rental arbitrage is the process of finding a property to rent, usually at below market value, and then listing it on Airbnb at a higher price point. By doing this, you can pocket the difference between what you're paying in rent and what you're earning in Airbnb income.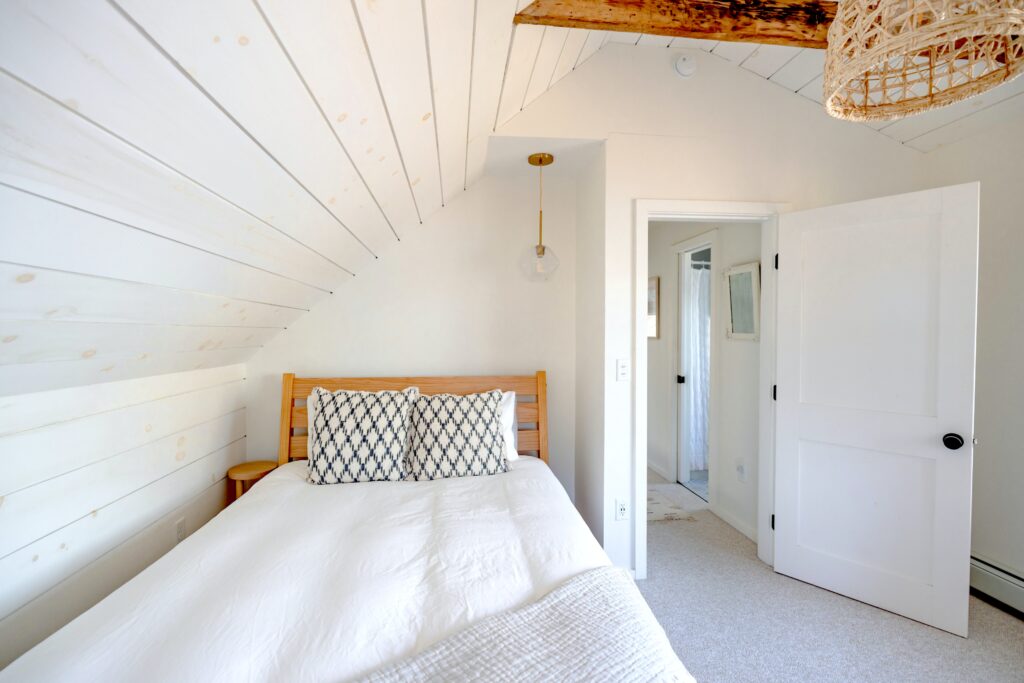 To find a good deal on a rental property, start by searching for listings in your target city that are below market value. You can also search for foreclosures or short-term rentals available at a discount. Once you've found a few potential properties, reach out to the landlords or homeowners and see if they're open to renting to you for an extended period (usually six months to a year).
If they are, sign the lease and list the property on Airbnb. Be sure to set your nightly price point high enough to cover your rent plus any additional costs associated with running the Airbnb business (e.g., cleaning fees, laundry costs, etc.). With some luck and good marketing, you should be able to offset your entire monthly rent with Airbnb income, making this an extremely lucrative business model.
Airbnb Marketing Services
As an Airbnb listing marketing specialist, you will be responsible for creating and executing marketing campaigns to promote listings on Airbnb. You will need a strong understanding of the platform and how to optimize listings for maximum visibility. You will also need to be able to create engaging and creative content that will capture the attention of potential guests.
To succeed in this role, you must have excellent written and verbal communication skills. You will also need to be highly organized and able to work independently. If you are a creative thinker with a passion for travel and tourism, this could be your perfect role!
Airbnb Experiences
Airbnb Experiences are a great way to get started with an Airbnb business. With just a few hundred dollars, you can create an experience that guests will remember for years.
To get started, all you need is a camera and some creativity. First, choose a location that you think would be popular with guests. Next, decide what kind of experience you want to offer. Will it be a cooking class? A tour of the city? A wine-tasting event? Once you have your concept, promote your experience on Airbnb's platform.
Guests will book your experience based on your description and reviews from previous guests. Be sure to provide clear instructions and expectations, so there are no surprises on either side. And most importantly, have fun!
Airbnb Co-Hosts
If you're looking to start an Airbnb business with just a small amount of money, then becoming an Airbnb co-host is a great option. As an Airbnb co-host, you'll be responsible for managing a property on behalf of the owner and taking care of guests during their stay. This can be a great way to start the Airbnb business without making a large financial investment.
Remember a few things if you're interested in becoming an Airbnb co-host. First, you'll need to find a property owner willing to partner with you. Once you've found a potential partner, you must discuss expectations and responsibilities. Make sure that you're both on the same page before moving forward.
Once you've found a property and partnered with the owner, it's time to start promoting your listing. You'll want to create attractive listings on Airbnb and other vacation rental websites. You should also share your listing on social media and reach out to potential guests directly.
As an Airbnb co-host, your main responsibility will be managing the property and ensuring guests have a positive experience. This includes handling communication with guests, coordinating housekeeping and maintenance, and being available to answer any guests' questions. If you do a good job as an Airbnb co-host, you'll be well on your way to success in the vacation rental business!
Airbnb Startup Costs
Starting an Airbnb business may seem like a simple venture due to the flexibility and low entry cost associated with it. While it's true that the barrier to entry is relatively low compared to other businesses, it's essential to remember that there are still various costs involved that need to be considered in your budget. Let's break down some of these costs to help you prepare for your new business venture.
Property Acquisition or Rental Costs
If you don't already own a property to rent out on Airbnb, the first significant cost to consider is acquiring a property. This cost can vary widely based on the location, size, and condition of the property. You might choose to buy a property, which involves a down payment and mortgage payments, or rent a property and use it for rental arbitrage.
Furnishing and Decorating Costs
Once you have a property, you'll need to furnish and decorate it. This includes furniture, appliances, bedding, kitchenware, decorations, and more. The cost can range from a few hundred to a few thousand dollars, depending on the size of the property and the quality and quantity of items needed.
Cleaning and Maintenance Costs
Another recurring cost for Airbnb hosts is cleaning and maintenance. You'll need to clean the property between each guest's stay, which often involves hiring a professional cleaning service. Additionally, regular maintenance is essential to keep the property in good condition. This might include lawn care, HVAC maintenance, minor repairs, and eventually, bigger items like roof repair or appliance replacement.
Utility and Amenities Costs
Utilities such as electricity, water, gas, and internet are also costs that hosts need to cover. Some hosts also provide additional amenities such as cable or streaming services, which can increase costs.
Listing and Commission Fees
Airbnb charges a host service fee every time a booking is made through the platform. This fee is typically 3% of the booking cost, but it can be higher for hosts who offer more amenities or services. There's also a small cost associated with creating and maintaining your listing, such as professional photography for your property photos.
Starting an Airbnb business can be an excellent opportunity, but it's crucial to remember that it comes with its own set of costs. By understanding and preparing for these costs, you can set yourself up for success and ensure your Airbnb business is profitable.
Conclusion
Starting an Airbnb business with just $100 is possible and can be a great way to make some extra money. However, it's important to remember that running a successful Airbnb business takes more than just money – you need the right knowledge and skills to succeed. By understanding your target market, researching the local competition, and creating a detailed plan for managing your listings and guests, you can increase your chances of success when starting an Airbnb business on a budget.