Are you thinking about using an Airbnb property manager to maximise your rental income? It's a great idea, but before you make the decision, there are some essential questions to ask. Doing your due diligence prior to hiring a property manager will ensure that you have a successful and profitable partnership.
To help get you started, here are some essential questions get the conversation flowing:
1. What Services do you Offer?
This should be the first question because it sets the stage for the rest of your discussion. Ask specifically what they can do to manage your Airbnb rental, and make sure their services match your needs. The right property manager will have a comprehensive list of services that cover everything from listings and bookings to guest communications, key management, and cleaning. Additionally, they should be responsive and communicative, providing you with updates and insights that help you make informed decisions about your property.
2. How Experienced are You as a Property Manager?
When considering working with an Airbnb property manager, it's important to ask them about their experience. Make sure they've worked with properties similar to yours before, and ask about their track record for success. You need to feel confident that they understand the ins and outs of the vacation rental industry, and that they have the knowledge and expertise needed to help you achieve your specific goals. A good property manager will have years of experience under their belt and be able to demonstrate their proficiency in handling everything from guest bookings and communication to maintenance and cleaning.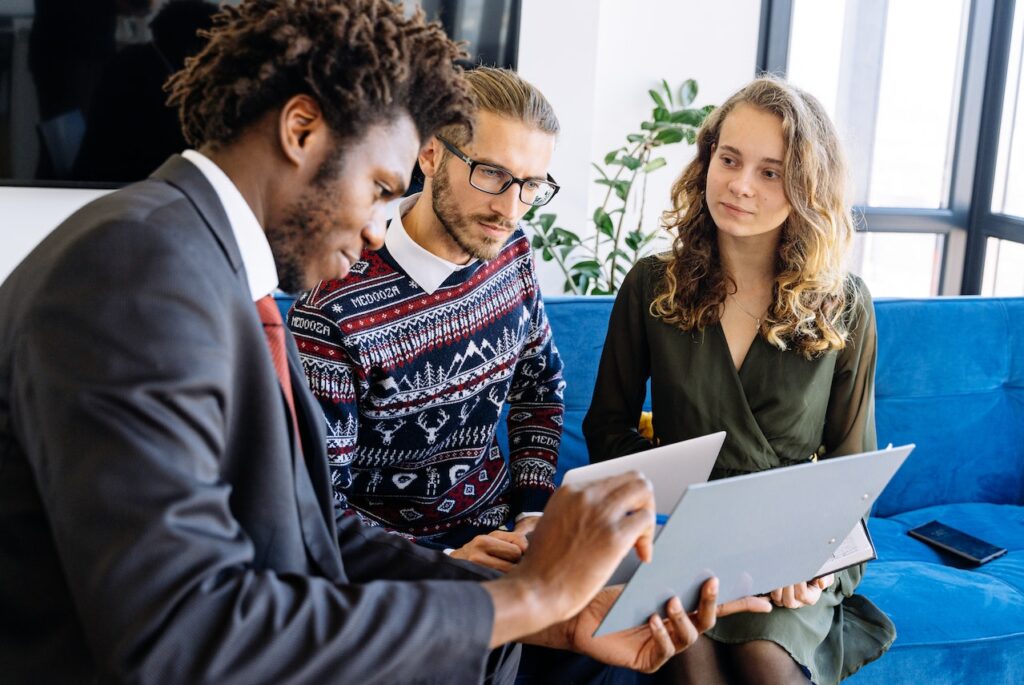 3. How do you Handle Guest Reviews?
As an Airbnb owner, your reputation is everything. It's essential to ask your property manager how they handle guest reviews. Guest reviews can make or break your Airbnb rental success. A property manager who knows how to manage guest reviews can help promote a positive image of your rental property. They should have a process in place to respond promptly and professionally to any negative review, and work with you to find solutions to any issues raised. Additionally, a property manager who is skilled at responding to negative reviews can help to prevent any potential problems from escalating, ensuring the success of your Airbnb rental.
4. What is your Pricing Structure?
When it comes to teaming up with an Airbnb property manager, pricing is one of the critical things to keep in mind. Before signing on the dotted line, you should have a clear understanding of the property management fees and all other costs involved. It's essential to ask the property manager what their pricing structure is, including their commission or monthly management fee – and their cancellation policies. Moreover, ensure that you discuss how costs will be shared for things like utility bills, repairs, and maintenance expenses. By having these pricing discussions upfront, you can avoid any surprises down the road and establish a successful partnership with your Airbnb property manager.
5. How do you Handle Tenant Disputes?
If a guest has a problem, who will take responsibility for resolving it? Asking this question will help you understand who is responsible for taking care of any issues that may arise. The right property manager should have a clear policy in place to handle disputes and communicate with guests. It's essential to make sure that the potential property manager is experienced in resolving conflicts, as well as understanding local landlord-tenant laws. Understanding their policies and procedures for dealing with tenant disputes will provide you with peace of mind during your partnership.
6. What Kind of Communication Can I Expect?
Find out how and when they plan to communicate with you, and what type of updates you'll receive from them. Your property manager should be able to provide you with regular updates on the performance of your rental, as well as reports that track key metrics such as occupancy rate, revenue, and average daily rate. Furthermore, they should have methods in place for quickly alerting you of any maintenance or repair needs. With a knowledgeable property manager by your side, you can rest assured that you'll always be in the know.
7. What is your Cancellation Policy?
In the event that you want to cancel your agreement with the property manager, make sure you're clear about what kind of notice and fees are required. This vital aspect can impact your business significantly, so it's crucial to know whether your manager offers a flexible or strict policy. Understanding the terms and conditions of the cancellation policy can help you plan, prepare, and adjust accordingly, ensuring that your guests' stay is comfortable and seamless.
Conclusion
Asking your potential property manager these questions will give you an understanding of their capabilities, pricing structure, and their approach to customer service. This knowledge will help you make the best decision when it comes to finding a property manager for your Airbnb rental. Once you've put in the time to get answers to all of your questions, you can be confident that you're making an informed decision and setting yourself up for a successful partnership. Good luck!