Let's admit it. Hosting on Airbnb is a game of spinning plates, and cleaning is one of the trickiest to keep spinning smoothly. But worry not! Today, we're serving up a comprehensive guide to Airbnb cleaning automation. Specifically, we'll focus on sharing your Airbnb calendar with your cleaner.
Let's dive in.
There's a magic word that should be every Airbnb host's mantra – efficiency. Sharing your Airbnb calendar with your cleaner optimizes operations, and it's a fantastic way to ensure your cleaner knows exactly when they're needed without constant back and forth.
It also removes any chance of human error, like forgetting to inform them about a last-minute booking or a change in check-out.
The result? A smooth, stress-free process for everyone involved.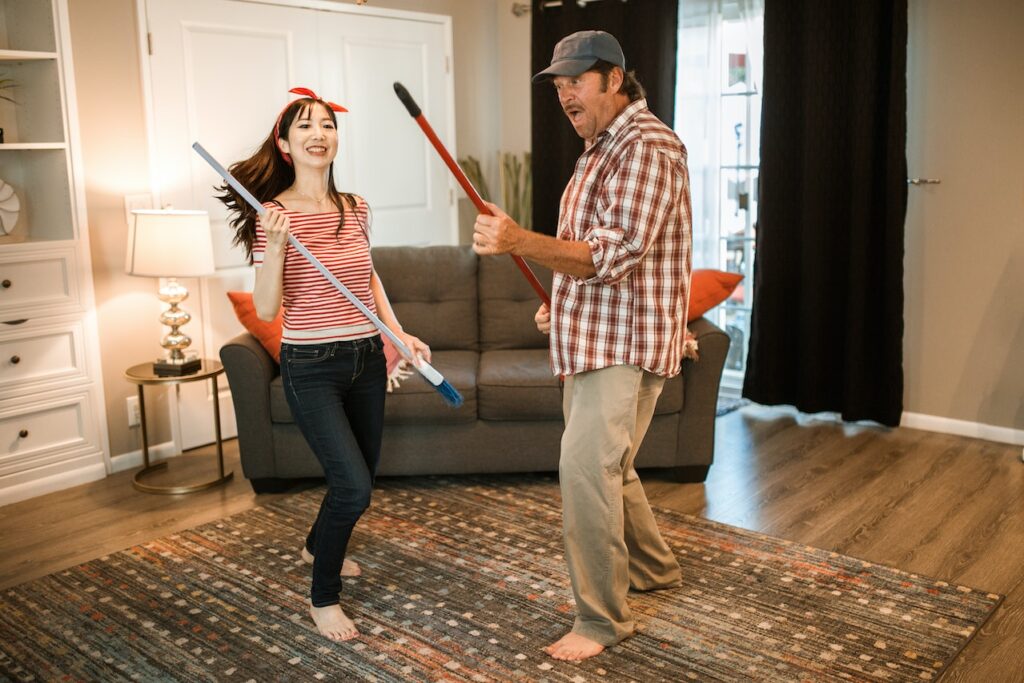 With Airbnb, sharing your calendar is a straightforward affair. Once you've logged in, select "Hosting" at the top of your Airbnb homepage. From there, navigate to "Listings" and click on the "Calendar" for the property in question.
On the right-hand side, you'll see an "Availability settings" link. Click on it, scroll down, and you'll find an "Export Calendar" section. Here, you'll find a link that you can copy and send to your cleaner. This URL allows them to access your Airbnb calendar, so they'll always be up-to-date with when they need to show up.
Synchronizing Your Universe: Linking Airbnb with VRBO and Booking.com
Imagine having a streamlined calendar that connects Airbnb, VRBO, and Booking.com, creating a perfect harmony of your various rental platforms. Sound like a dream? Well, it's time to wake up because it's not only possible but also incredibly convenient.
How to Sync Airbnb with VRBO and Booking.com
Airbnb, VRBO, and Booking.com each have a feature allowing you to sync your calendar with other platforms. This means if you receive a booking on one platform, the corresponding dates will be automatically blocked on the other platforms, preventing double bookings.
To synchronize your calendars, you'll need to use the iCal URL for each of your listings. In each platform, you will find an option to export your iCal URL under your calendar or availability settings. Once you have the URLs, you can import them into the other platforms' calendars. This way, all your calendars will update each other.
Now, remember, while this will block off dates on different platforms, it doesn't automatically share guest information or booking details between platforms. This would need to be managed manually or via a property management software.
Sharing Combined Calendars with Your Cleaner
After syncing Airbnb, VRBO, and Booking.com calendars, you should share this comprehensive calendar with your cleaner. This will allow them to see all your bookings from the different platforms in one place, ensuring they're always in the loop.
You can do this by sharing the iCal URL of the synced calendar. It's worth noting that not all calendar applications support iCal, so check with your cleaner to ensure they can access it.
A Quick Note on Calendar Sync Frequency
While this all sounds perfect, it's worth noting that calendar syncing is not always in real-time. Platforms like Airbnb, VRBO, and Booking.com refresh their iCal feeds approximately every two hours, but sometimes it can take up to 24 hours. So, it's always good to keep an eye out for any new bookings and inform your cleaner manually if necessary to avoid any cleaning schedule confusion.
Streamlined to Perfection
Syncing your Airbnb, VRBO, and Booking.com calendars and sharing this with your cleaner paves the way for a smooth, efficient cleaning process. You're juggling a multitude of responsibilities, so why not make things a little easier? Embrace this tech-powered strategy and keep your rental operations running like a well-oiled machine.
Top Tips for Airbnb Cleaning Automation
Now that we've covered the basics, let's explore some tried-and-true tips for Airbnb cleaning automation.
1. Establish Clear Communication
While automation is great, there's no substitute for good old-fashioned communication. Make sure your cleaner understands how to interpret the Airbnb calendar and what's expected of them. Check in regularly to make sure everything is running smoothly.
2. Consider a Buffer
It's wise to add a buffer between guests checking out and the cleaner's arrival. This gives you wiggle room in case a guest checks out late or there are unexpected delays.
3. Use a Property Management Software
While Airbnb's calendar is a great start, property management software can take your automation to the next level. These tools can send automatic notifications to your cleaner when a new booking is made or when there's a cancellation.
4. Stay Organized with a Cleaning Checklist
A detailed checklist can be a lifesaver. It ensures your cleaner knows what tasks need to be completed during each visit. You can include all the specifics, from restocking essentials to checking for any damages.
5. Automate Restocking Essentials
Running out of toilet paper or coffee can lead to a bad review. Automate the restocking of essentials through subscription services. This way, you'll regularly receive the necessary items without the need for manual orders.
6. Hire a Specialist Short-Term Rental Cleaning Service
These are not just any cleaners, they specialize in Airbnb turnovers. They understand the unique needs of Airbnb hosts and have experience dealing with high turnover rates.
7. Have a Back-Up Plan
Even the best-laid plans can go awry. Always have a backup cleaner you can call on in emergencies. This way, you're not left in the lurch if your regular cleaner can't make it.
A Clean Sweep
Sharing your Airbnb calendar with your cleaner can significantly simplify your hosting process. It's about enhancing efficiency, reducing errors, and creating a seamless system that benefits you, your cleaner, and ultimately, your guests.
So, why not give it a try? Take that leap towards automation and elevate your Airbnb game. With the right systems in place, you can focus more on providing an unforgettable experience for your guests, rather than being bogged down by the nitty-gritty of operations. Now that's a win-win scenario in the Airbnb playbook!