Picture this: You're juggling work and life with both hands, eyes on multiple screens and ears tuned to various conversations. But instead of feeling overwhelmed, you're thrilled. This is the exciting world of a virtual assistant (VA), and not just any VA, but an Airbnb VA!
What is an Airbnb Virtual Assistant?
The rise of the gig economy has unlocked numerous opportunities, one of which is becoming an Airbnb virtual assistant. It's an exciting career option that blends tech-savviness, hospitality, and marketing into one neat package. An Airbnb VA manages an Airbnb host's responsibilities virtually. These can range from managing bookings, responding to guests' inquiries, updating listings, arranging cleaning and maintenance, to devising marketing strategies.
Intriguing, right? 
How Much Can an Airbnb Virtual Assistant Make?
When it comes to earnings, the world of virtual assistance offers intriguing possibilities. So, how much can you really make as an Airbnb VA?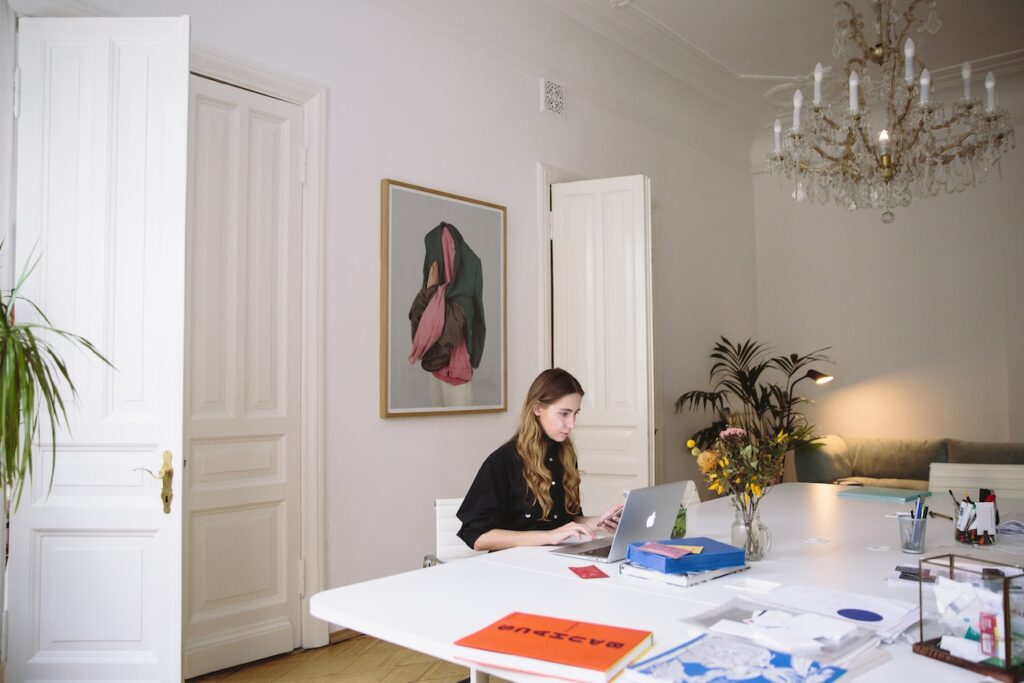 First off, it's important to remember that your income will depend on several factors. The number of clients you handle, the range of services you offer, your expertise level, and your location all play a significant role.
Typically, virtual assistants charge an hourly rate that can range anywhere from $15 to $60. Now, you might wonder, "Why such a wide range?" Here's the deal: As a beginner, you might start on the lower end of the scale. But as you gather more experience, improve your skills, and prove your worth, you'll have the leverage to charge more.
Some VAs, instead of charging by the hour, opt for a package-based model. For instance, a package could include managing a certain number of properties or handling specific tasks for a fixed monthly fee. This approach can provide a more stable income and make it easier to manage workload and expectations.
On top of these, if you are managing high-end properties or offering additional services like optimizing listings or strategizing promotional campaigns, you can command even higher rates.
So, while it's tricky to pin down an exact figure, many Airbnb VAs find it to be a rewarding and profitable career option. Keep in mind, however, it's not just about the immediate income. As a VA, you're building a business. And with the right strategies, dedication, and a dash of entrepreneurial spirit, the growth potential for your VA business is truly immense.
Remember, every dollar is a stepping stone to the next. Each client, every task, and all the experience gathered is a boost to your portfolio, which in turn helps you climb the ladder to even greater earnings. So, buckle up and enjoy the rewarding journey that is being an Airbnb Virtual Assistant.
So, how to enter this thriving field? Let's find out.
Dive into the Deep End: Knowledge of Airbnb
Want to be an Airbnb VA? Start with getting familiar with Airbnb itself. Explore the platform, its features, and how it works. Get a feel for what makes listings stand out and what leads to five-star reviews. Is it professional photography? Stellar customer service? A unique property description? The more you learn about Airbnb's operational nuances, the better you'll be at managing it for someone else.
Develop the Skills that Pay the Bills
There's a certain set of skills that make for a successful Airbnb VA. You'll need to have good communication skills, both written and spoken. You're the main point of contact for guests, after all. Alongside this, organizational skills are a must. Managing multiple properties and bookings needs a certain level of coordination.
Basic tech skills are essential. You should be comfortable using different platforms, as you'll handle calendar management, online correspondence, and possibly even social media promotion. A knack for problem-solving will also take you far. Things won't always go according to plan and you'll need to come up with quick, effective solutions.
Getting Your Feet Wet: Experience and Training
Remember, every master was once a beginner. Start by offering your services to family or friends who rent out their spaces on Airbnb. This initial experience, while perhaps not monetarily rewarding, will be incredibly beneficial in terms of learning.
Next up is the training. Joining the Airbnb training program offered on our website will give you in-depth insights into making money with Airbnb without owning a property. This program isn't just for hosts but also aspiring virtual assistants, co-hosts, and property managers. It's a great way to get your foot in the door and start building your reputation.
Setting Up Shop: Your Airbnb VA Business
Once you've gathered experience and training, it's time to launch your Airbnb VA business. Consider your rates, the services you'll offer, and how you'll market your business. Don't forget about developing a website and perhaps a LinkedIn page to showcase your services and achievements. Building a robust online presence is vital in this digital age.
Finding Clients: Networking and Promotion
There's no one-size-fits-all approach to finding clients. Join Airbnb host forums, attend related networking events, or leverage social media to find potential clients. Keep in mind that persistence is key.
Promotion plays a big role too. Highlight your expertise in your field, share success stories (with client permission), or offer limited-time discounts for new clients. Prove to potential clients that your services aren't just a luxury, but a valuable investment that will increase their earnings and free up their time.
Keep Evolving: Learning and Growing
The Airbnb landscape is constantly evolving, and so should you. Stay up-to-date with Airbnb policies and regulations, learn about new features, and experiment with new strategies for managing listings and interacting with guests. Your commitment to continuous improvement will set you apart from other VAs.
So, Ready to Jump In?
Embrace the fast-paced and fulfilling world of an Airbnb virtual assistant. Arm yourself with knowledge, sharpen your skills, gather some experience, and watch your career take off.
Still thinking about it?
Remember, you can always join our Airbnb training program to see if this is the right fit for you. It offers comprehensive insights into how to monetize Airbnb without owning a property, and it's also a fantastic way to get a taste of the VA life. So, why not take the plunge? After all, exciting opportunities await in the world of Airbnb!